Print this article
FMS FEATURE...

April 5, 2005

Critics Bow to Portman's Prince

Film composer finds success on the opera stage
by Jon Burlingame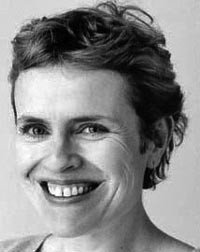 Composer Rachel Portman's opera, The Little Prince, which debuted in Houston in 2003, gets a triple plug this week, with a new recording on CD, a new staging on DVD, and a television airing via PBS's Great Performances.

Most PBS stations are airing The Little Prince at 9 p.m. Wednesday, April 6 (check local listings). Sony Classical has released both the audio version (a 2-CD set) and video (single DVD) – the latter, a 90-minute staging that aired last year in Great Britain. Eleven-year-old Joseph McManners, playing the title role in this edition, will recreate the role for the New York City Opera in November.

For film-music fans fond of Portman's often lush, lyrical style – evident in such Oscar-nominated scores as The Cider House Rules (1999) and Chocolat (2000) and Oscar-winning music for Emma (1996) – The Little Prince is a delight.

The New York Times, reviewing the work's Houston Opera Company world premiere, called Portman's score "unfailingly graceful and civil, acutely reponsive to the mood of the stage. Like opera at its 16th-century beginnings, Ms. Portman's work lifts words in the air and carries them along."

London's Independent, reviewing the BBC-2 staging in November, called it "a significant addition to the small but crucial canon of children's operas. Delightful." Chronicling a production in Milwaukee last year, a critic for the Journal-Sentinel cited "Portman's placid harmonies and flowing lines .... countermelodies slide over one another luxuriously."

And a Boston staging earlier this year brought this rave from the Boston Herald: "Portman created a heartfelt musical score that heightens the action, nicely delineates the various characters, offers singers the opportunity to shine and, since its premiere in Houston in 2003, has been delighting audiences."

The CD, DVD and television program are all drawn from the BBC production directed by Francesca Zambello, with the BBC Concert Orchestra conducted by David Charles Abell, shot in London September 20-30, 2004. The CD is the most complete at 100 minutes and includes a 76-page book with the entire libretto by Nicholas Wright, based on the classic by Antoine de Saint-Exupéry.

Portman, who is the mother of three daughters, notes in her introduction that she has long wanted to write a children's opera and chose The Little Prince as "an extraordinarily beautiful and evocative tale of wisdom and innocence.

"From the first time I read The Little Prince I was drawn to the relationship between the adult world and that of childhood. The challenge has been to communicate in music Saint-Exupéry's insights into that relationship and in particular his universal message that adults lose sight of the important things in life as they lose the ability to see clearly the essence of things....

"Musically, the language is lyrical and descriptive, as I have aimed to reflect the clarity of Saint-Exupéry's emotional message. In all, I wished to create a work that fuses pathos, mystery, enlightenment, beauty, humor and joy."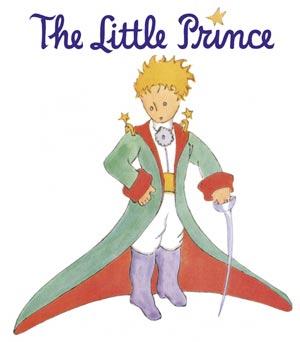 The video and television versions are a tight 90 minutes long. McManners was chosen from among 25,000 children who auditioned. Baritone Teddy Tahu Rhodes reprises the role of The Pilot that he played in Houston. Mairead Carlin, also among the many young people who auditioned, plays the Rose, and celebrated English singers Lesley Garrett and Sir Willard White play The Fox and The King, respectively. There is also a 35-member children's chorus.

Antoine de Saint-Exupéry was a French aviator and poet. His fantasy about a star-traveling youngster and the downed pilot he meets in the Saharan desert was published in 1943 and has been translated into more than 200 languages and dialects. Its previous film and stage history has been checkered: Stanley Donen directed a 1974 film version with a score by Alan Jay Lerner and Frederick Loewe, and a cast including Richard Kiley, Bob Fosse and Gene Wilder; an ill-fated Broadway production with a John Barry-Don Black score and a cast led by Michael York died in previews in 1982.

Portman's opera seems destined to wipe away memories of the earlier failures.






April,

Error: DISTINCT YEAR query failed