Print this article
BREAKING NEWS...


January 31, 2006

Williams Ties Record for Oscar® Nominations

Nominees include international scorers, eclectic song styles
by Marilee Bradford
The 78th Annual Academy Award® nominations were announced this morning in Beverly Hills, California. Among the Best Score nominations are three first-timers, all of international origin, and a double nominee who now ties the record for the most music nominations in Oscar history.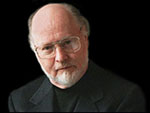 John Williams

John Williams, who has reached a larger audience with his music than any other film composer over the past thirty years, received nominations for his scores to Memoirs of a Geisha and Munich. Now with 45 nominations to his credit, Williams ties Alfred Newman for the most nominations in combined music categories. They are second only to Walt Disney (with 64 noms) as the most nominated individuals of all time, in any category.



Gustavo Santaolalla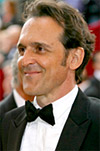 Alberto Iglesias




Dario Marianelli

Interestingly, all three of the other Best Score nominees originate from countries other than the U.S.: Gustavo Santaolalla from Argentina for his score to Brokeback Mountain, Alberto Iglesias from Spain for The Constant Gardener, and Dario Marianelli from Italy for Pride and Prejudice.

Academy members deemed only three songs worthy of nomination in the Original Song category.

Dolly Parton, first nominated for the title song of Nine to Five (1980), received her second Oscar nomination for her rhythmic, country-driven "Travelin' Thru" from Transamerica.

The gentle ballad "In the Deep" from Crash was co-written (with Michael Becker) by Kathleen York, aka Bird York, who is not only an award-winning songwriter but also an actress who appeared in Crash and as a recurring character on the series West Wing.

"It's Hard Out Here for a Pimp" from Hustle and Flow (co-written by Juicy J, DJ Paul [both in the film] and Frayser Boy) hip-hops in the footsteps of a new wave of anti-establishment song nominees led three years ago by rapper Eminem's win for "Lose Yourself" from 8 Mile.

In 1930, when Cole Porter wrote "Love for Sale" – a prostitute's melancholy cry of lonely resignation – for the Broadway show The New Yorkers, the song was literally banned from airwaves for years. How times have changed.

The Academy Awards® for outstanding film achievements of 2005 will be presented on Sunday, March 5, 2006, at Hollywood & Highland, and televised live by the ABC Television Network beginning at 5 p.m. PST.

Full list of this year's music nominees:


Achievement in Music written for Motion Pictures (Original Score)
Gustavo Santaolalla for Brokeback Mountain
Alberto Iglesias for The Constant Gardener
John Williams for Memoirs of a Geisha
John Williams for Munich
Dario Marianelli for Pride and Prejudice


Achievement in Music written for Motion Pictures (Original Song)

"In the Deep" by Kathleen "Bird" York and Michael Becker from Crash
"It's Hard Out Here for a Pimp" by Jordan Houston (Juicy J), Cedric Coleman (Frayser Boy) and Paul Beauregard (DJ Paul) from Hustle and Flow
"Travelin' Thru" by Dolly Parton from Transamerica