Print this article
UPCOMING EVENT...


April 18, 2006

Hollywood Symphony Orchestra Debuts

Composer John Scott presents new work; conducts Williams' Geisha; Goldsmith, Mancini, Korngold and others
by Marilee Bradford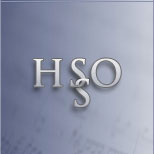 The Hollywood Symphony Orchestra (HSO) – with Emmy-winning resident composer/conductor John Scott on the podium – will make its live performance debut in an evening of motion picture music on Thursday, May 18 at UCLA's Royce Hall in Westwood, California.

Billed as the "Symphony in Film Music" concert, the program will present the newly formed 80-member HSO together with soprano Renée Burkett and the 40-voice Cantori Domino choir (Maurita Phillips-Thornburgh, Artistic Director) in an eclectic celebration of film music from the past 54 years.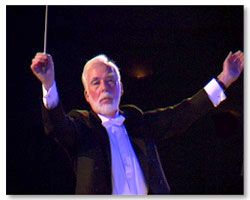 Selections will include works by Jerry Goldsmith (Logan's Run, 1976), Erich Wolfgang Korngold (King's Row, 1942), Elmer Bernstein (Sweet Smell of Success, 1957), Alex North (A Streetcar Named Desire, 1951) and Henry Mancini (Peter Gunn, 1958).

Also on the program will be the concert premiere of "Sayuri's Theme" from John Williams' score for Memoirs of a Geisha (2005); Victor Young's Terre-Rondo for Orchestra from Around the World in 80 Days (1956); the first movement of Ralph Vaughan Williams' Sinfonia Antartica (adapted from his score for the 1948 film, Scott of the Antarctic); "Adaghietto" from Symphony No. 5 by Gustav Mahler as featured in the 1971 film version of Death in Venice; and a symphonic suite by Scott from his score for Greystoke: The Legend of Tarzan, Lord of the Apes (1984).

The finale will be a new symphonic suite for orchestra and chorus adapted from Scott's classic score for Charlton Heston's Antony and Cleopatra (1972), complete with special guest performances by distinguished actors Michael York as Antony, Samantha Eggar as Cleopatra and Alan Mandell as Enobarbus.

"We've planned this event specifically to share the magic of film music with the public," said Scott. "Music has a fascinating way of truly making a movie come to life and we hope the audience will walk away with a greater understanding and love of the medium."

As principal sponsor of the HSO, the Hollywood Symphony Orchestra Society – a non-profit public benefit corporation founded by Scott along with development/marketing veteran Hilary Mackendrick – is dedicated to the symphonic presentation of film and television music by contemporary composers. The HSO boasts many of L.A.'s finest concert and recording musicians.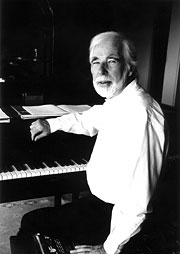 Scott is well-known as a composer for motion pictures and television, and has an incomparable career as jazz and pop music arranger/conductor/player for the likes of Henry Mancini, The Beatles, Cleo Laine, Ravi Shankar and many others. He has composed for symphony, quartet and ballet, and has conducted recordings for many of London's leading orchestras, including the London Philharmonic Orchestra, the Royal Philharmonic Orchestra and the London Symphony Orchestra. He has also conducted several prestigious European orchestras including the Munich Symphony Orchestra and the Slovak Radio Symphony Orchestras.

The concert begins at 8 p.m. Proceeds will benefit the HSO Society's community educational programs. Tickets are now available through UCLA Performing Arts on-line or by phone (310) 825-2101, and Ticketmaster on-line or by phone (213) 480-3232.

Royce Hall is located on Royce Hall Drive (enter from Sunset Blvd.) on the UCLA campus in Westwood.

For more information about the concert series and the HSO, visit http://www.hollywoodsymphonyorchestrasociety.org

FMS Note...
Members of The Film Music Society can receive a special discount. Please contact the FMS at (310) 820-1909 for information.




Ceremony featured Best Song performances by Timberlake, Sting, Legend
Ellington, North, Goldsmith, Rorem, Schickele among top recordings
Composers Johannsson, Richter explain what happened
Composers Poledouris, Rose added to Hall of Fame